First Step
We place a book now button on your website. Once your book now button is clicked the customer is transferred to the booking form. The customer will choose a staff member and from the services you offer.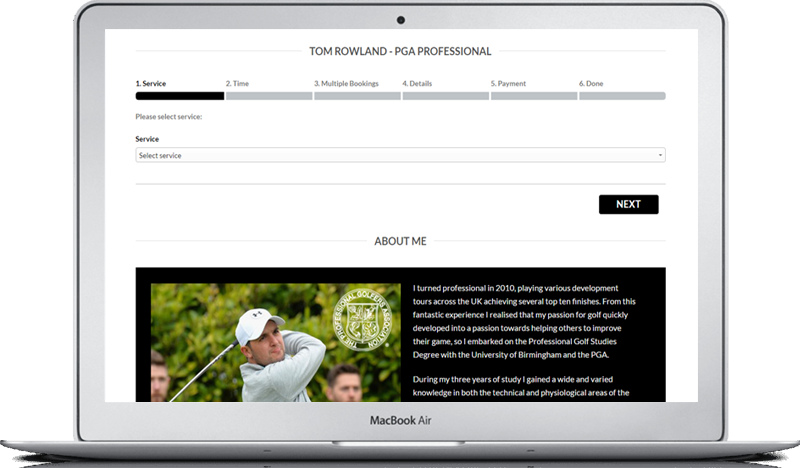 Second Step
The available time slots are displayed. The customer can select the month, day and time required. it is also possible for the customers to book several appointments. Your available time slots will be configured in the admin panel to match the services you offer. You can also add a time buffer for in between, overlapping appointments.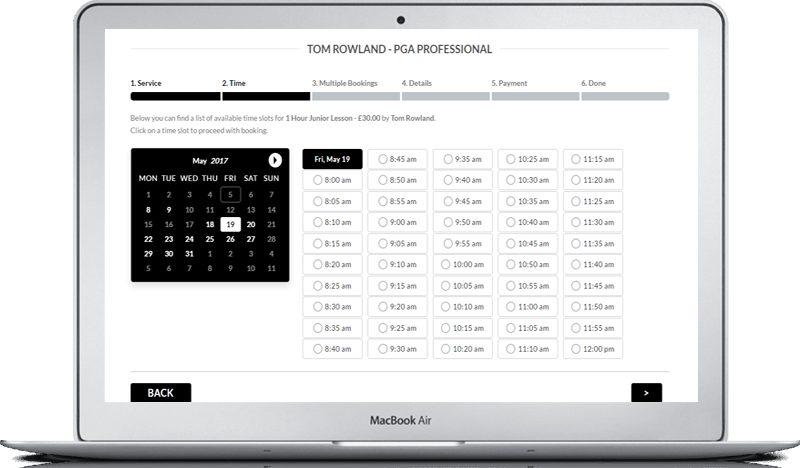 Third Step
Details of the customer are inputted in this section. There are options to customise what information you would like to collect. This is configured in your admin panel of the booking system.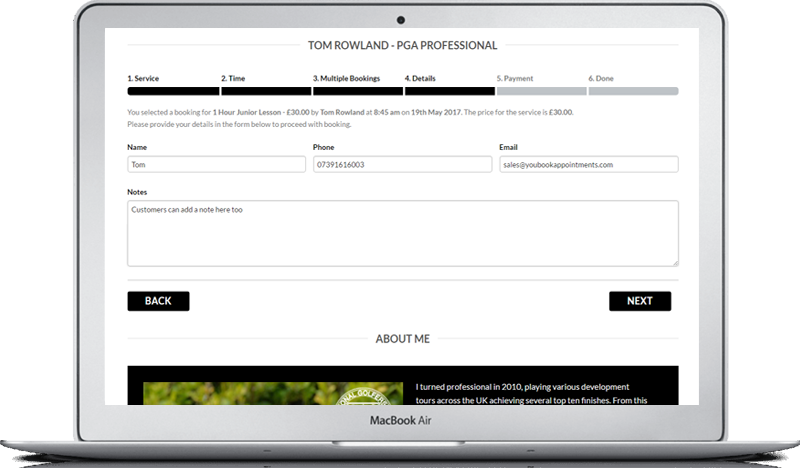 Fourth Step
On the fourth step the customers can apply a coupon (if you are offering them) and select a payment method. There is an option for customers to pay at the appointments too.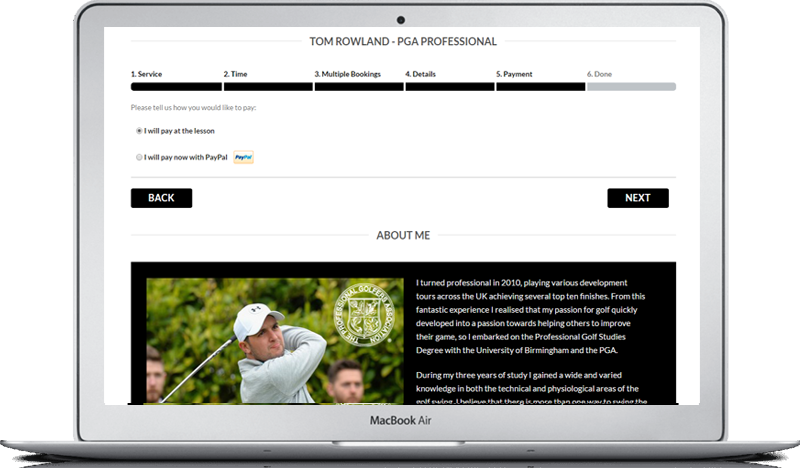 Final Step
Once completed there is a message displayed on the page. A confirmation email will also be also sent to the customer and staff members.